At Atkore, we understand the challenges in electrical distribution.
From managing costs to planning and logistics, every facet of your operation matters - especially in an era where efficiency and customer satisfaction make all the difference. Giving you valuable time to focus on strategic tasks that matter most to your business. How do we do this?
We've reimagined the traditional procurement process with our best-in-class co-loading capabilities. Our innovative solution is designed to elevate your business potential while significantly reducing your overall costs. Whether you need a partial truckload or multiple mixed product loads, we've got you covered. Even better, we provide next-day service for those urgent requests that just can't wait.
Experience the Regional Service Center commitment to quality in action.
RSCs Empower You to Optimize Your Operations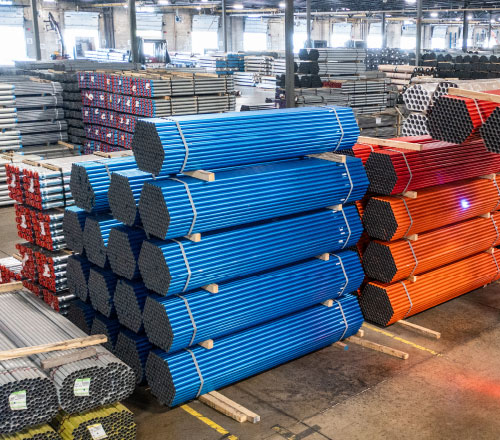 Diverse Portfolio Access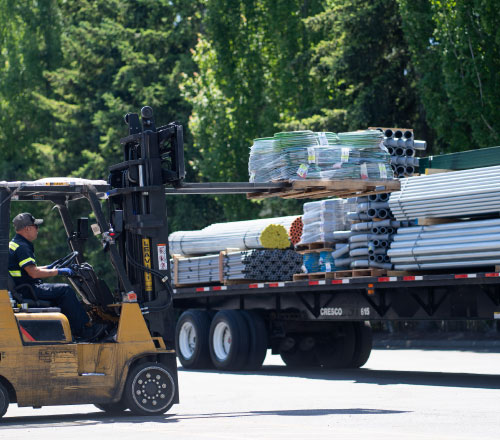 Time and Cost Efficiency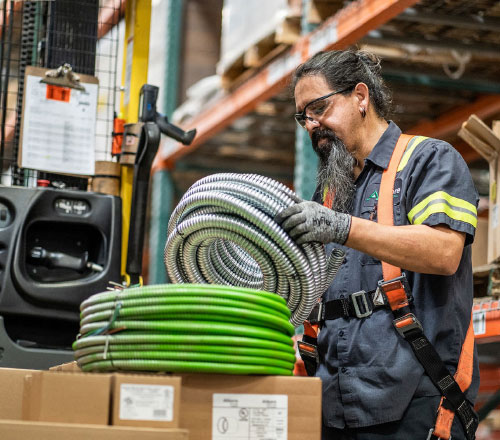 Enhanced Logistics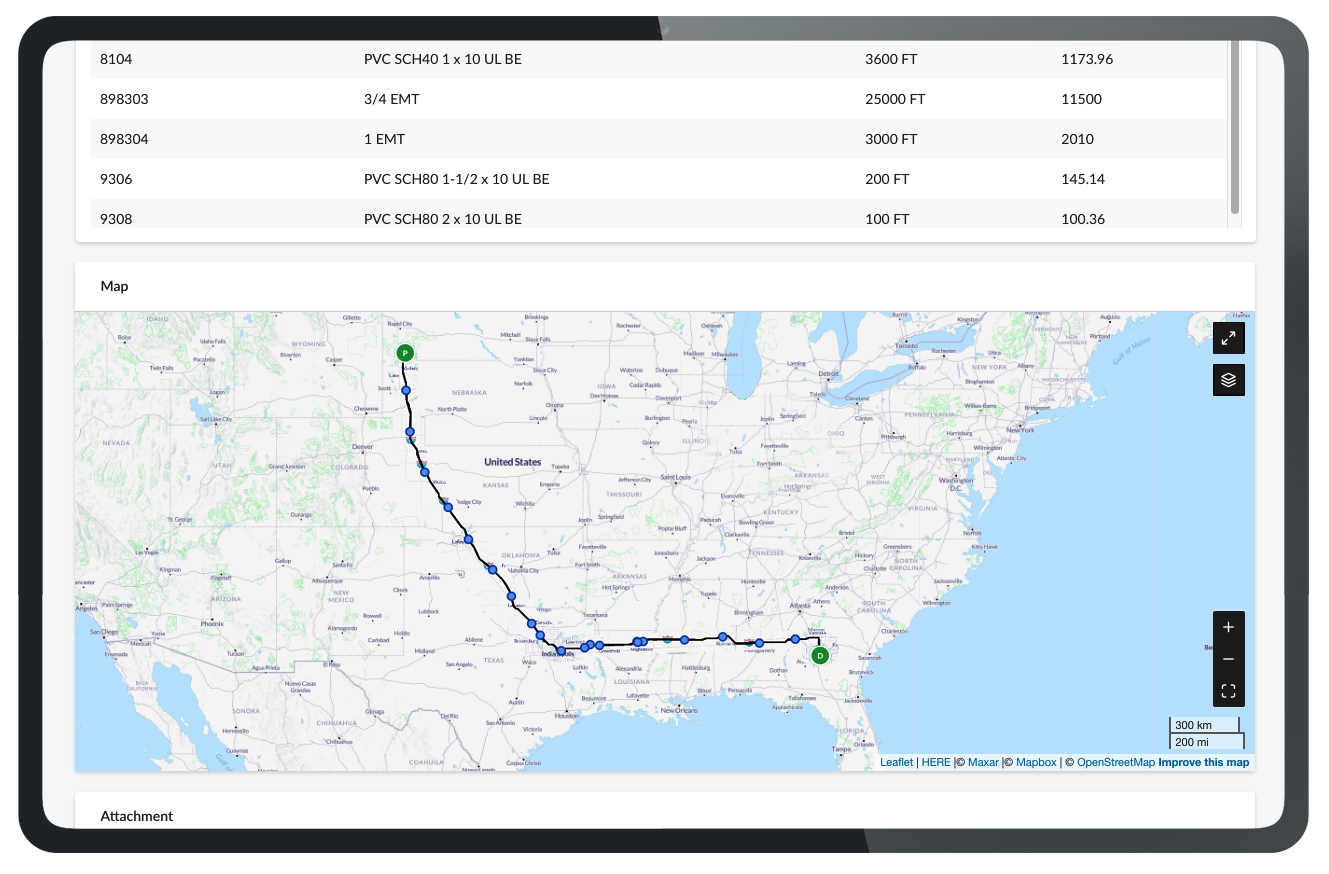 Simplified Tracking
Customer Focused Digital Tools
ReliaTrack™ Freight Finder Tool
This dynamic tool delivers real-time truck tracking, transparent load information, and an effortless user experience from your mobile or desktop device.
Key Features:
As soon as your freight is on the move, you'll receive an automated email alert.
Real-time updates on your freight's journey, reducing uncertainty and improving planning.
Our system allows you to review the packaging list, enabling you to confirm your shipment and plan ahead the labor requirements needed for unloading your freight.
Access complete shipment documents including proof of delivery, bill of lading, and outbound shipment photos.
Dedicated customer service team can quickly retrieve your shipment tracking information.
For questions or more information contact reliatrack@atkore.com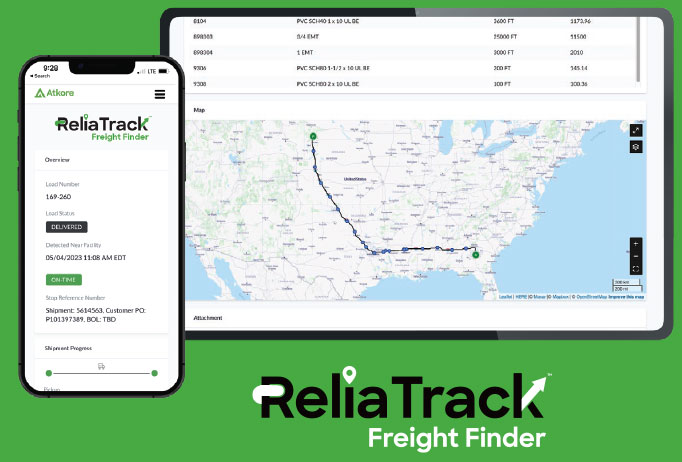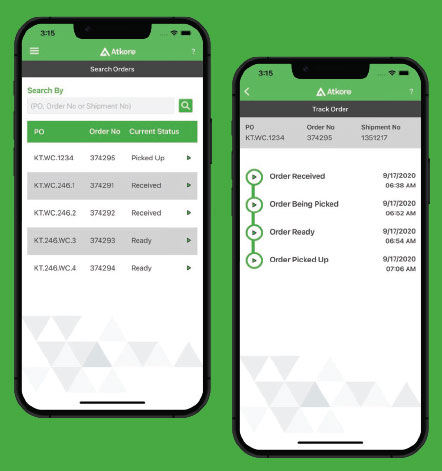 Will Call App for Order Visibility
Allows truck drivers and distributors to track their Will Call orders minute-to-minute at our Regional Service Centers.
Track your order through each order status:
Order Received
Order Being Picked
Order Ready
Order Picked Up
Will Call Locations:
Chino, CA
Harvey, IL
Hobart, IN
Kent, WA
Philadelphia, PA
The time-stamped order status updates can be followed through the order tracking screen on the app, or you can enable push, text, and email notifications to track your order. Truck drivers can add external notification recipients to keep customers up-to-date with the status of their order. Directions and contact information for each of our service facilities are available to truck drivers with one click in the app.
ReliaRoutes™ Fixed Route Shipping Schedule
With ReliaRoutes, you can depend on us to deliver on time each week. Atkore's ReliaRoute trucks run consistently, regardless of weight on over 40 routes across the country. Not on one of our routes? No problem. If you have remote facilities, Atkore can create a dedicated ReliaRoute specific to your needs.
Guaranteed Shipping Times:
Monday EOB orders will ship no later than Wednesday.
Tuesday EOB orders will ship no later than Thursday.
Wednesday EOB orders will ship no later than Friday.
Thursday EOB orders will ship no later than the following Monday.
Friday EOB orders will ship no later than the following Tuesday.
Trucks will ship regardless of weight, so you can have confidence that your orders will ship on time, without delay.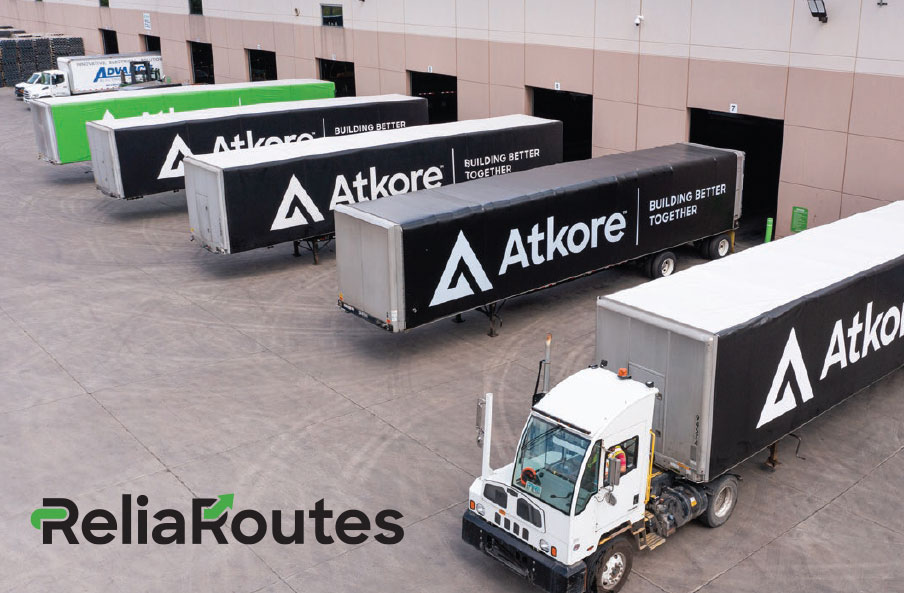 Regional Service Center Map
You don't need multiple manufacturers. You need a better one with a nationwide footprint and localized service. Each Regional Service Center provides co-load supply capabilities and will call services.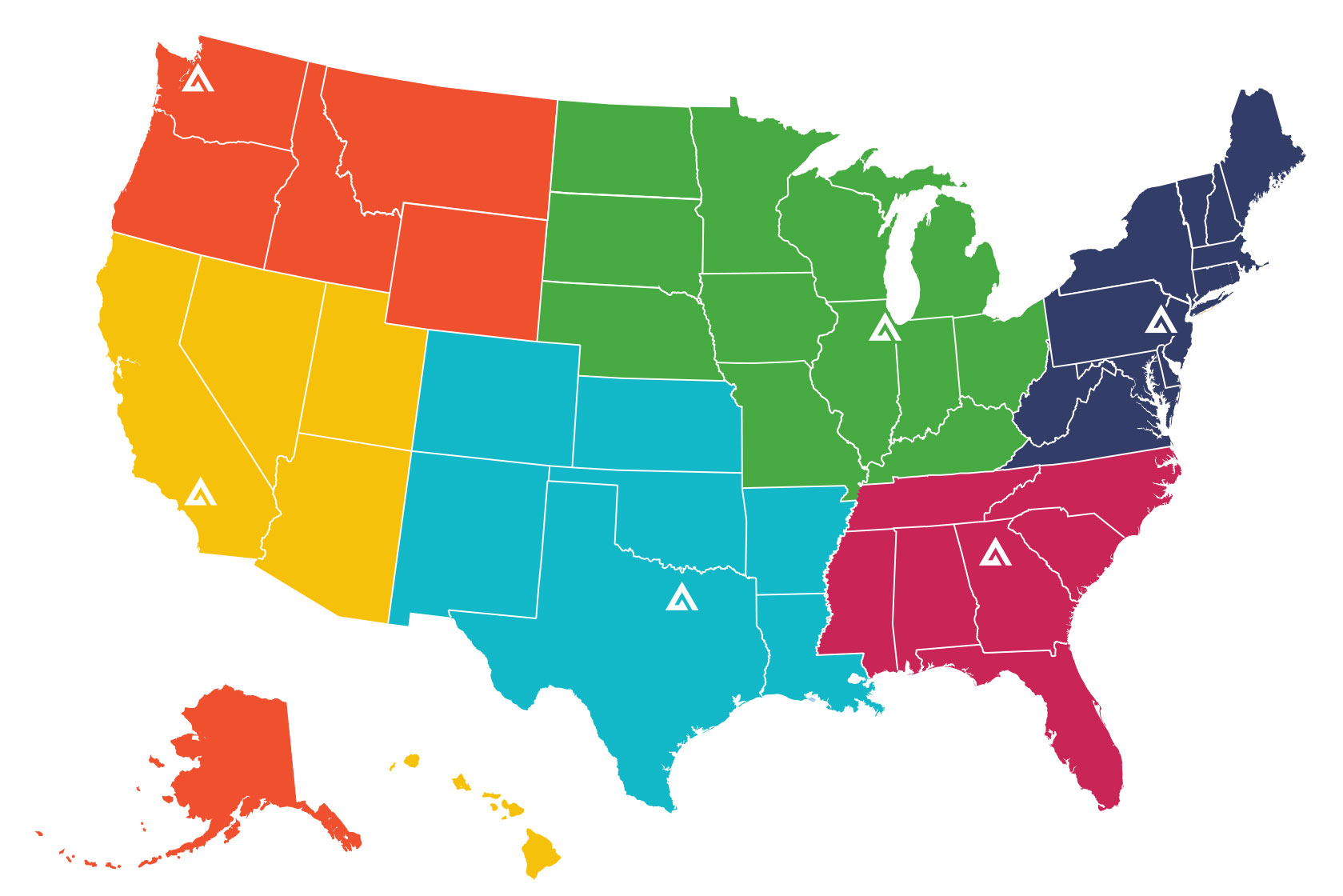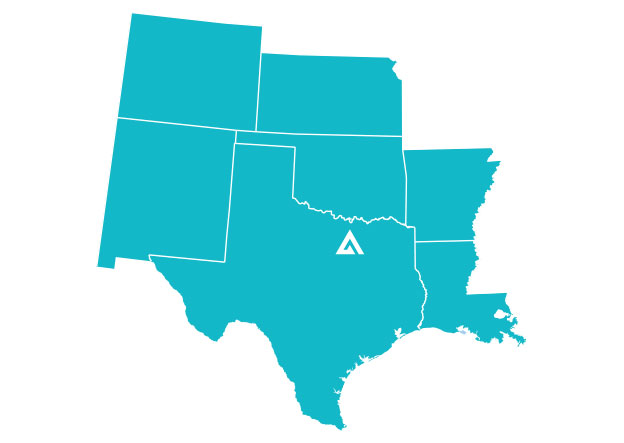 South Central
Facility and Catalog Coming Soon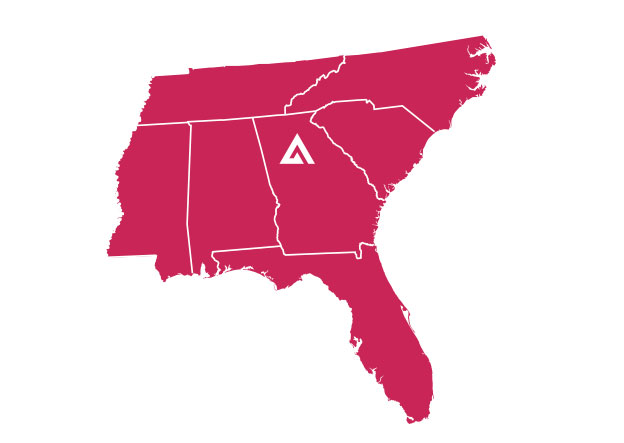 Southeast
Facility and Catalog Coming Soon