Originally launched in 2014, the Atkore Defender™ system has provided countless customers with a superior and cost-effective solution for outdoor applications. The superior performance of this coating can greatly extend the useful life of these products and can often provide a huge cost savings when used as an alternative to Stainless Steel.
Through a comprehensive testing program and an abundance of real-world installations, Atkore Defender has proven that it can withstand the elements and provide excellent protection for steel products in outdoor applications. Now backed by a 10-year limited warranty on the performance of the coating, you can be sure that Atkore Defender is the right coating for the job.
Technical and other resources for the Atkore Defender coating can be found on this page. For further assistance, our team can be reached at the link and number provided below, and we are happy to assist with specification and project conversions, or technical questions.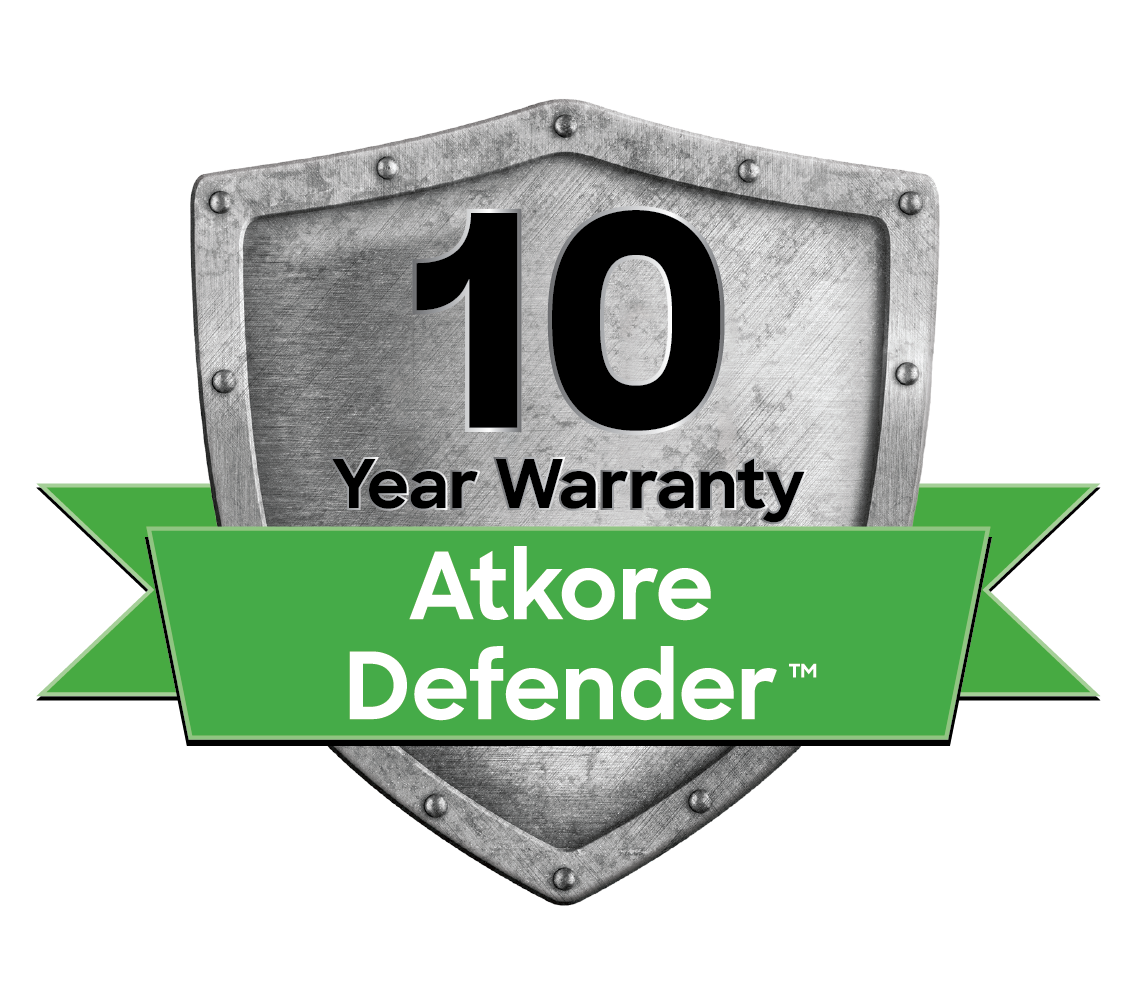 BUILD A SYSTEM THAT LASTS
The Atkore Defender coating has proven to be ideal for corrosive outdoor environments in many common applications including industrial facilities, rooftop supports, transportation, railways, parking structures, bridges, solar panel framing, walkways, platforms, railing, theme parks, and more.
To compare Atkore Defender against traditional Hot-Dip Galvanized products, an independent, accredited laboratory exposed samples of both systems to continuous salt spray for 3,000 hours in accordance with a leading industry standard for corrosion testing, ASTM B117. Results showed that Atkore Defender samples lasted more than three times as long as Hot-Dip Galvanized samples. The coating also has a self-healing property that allows it to reprotect itself against most cuts and scratches.
ATKORE DEFENDER = BETTER PERFORMANCE:
Up to 3X better protection against outdoor corrosion than Hot-Dip Galvanized
Can maintain a rust-free appearance for years
Self-healing coating can reprotect itself when cut or scratched
ATKORE DEFENDER (DF)
at 1,000 hours salt spray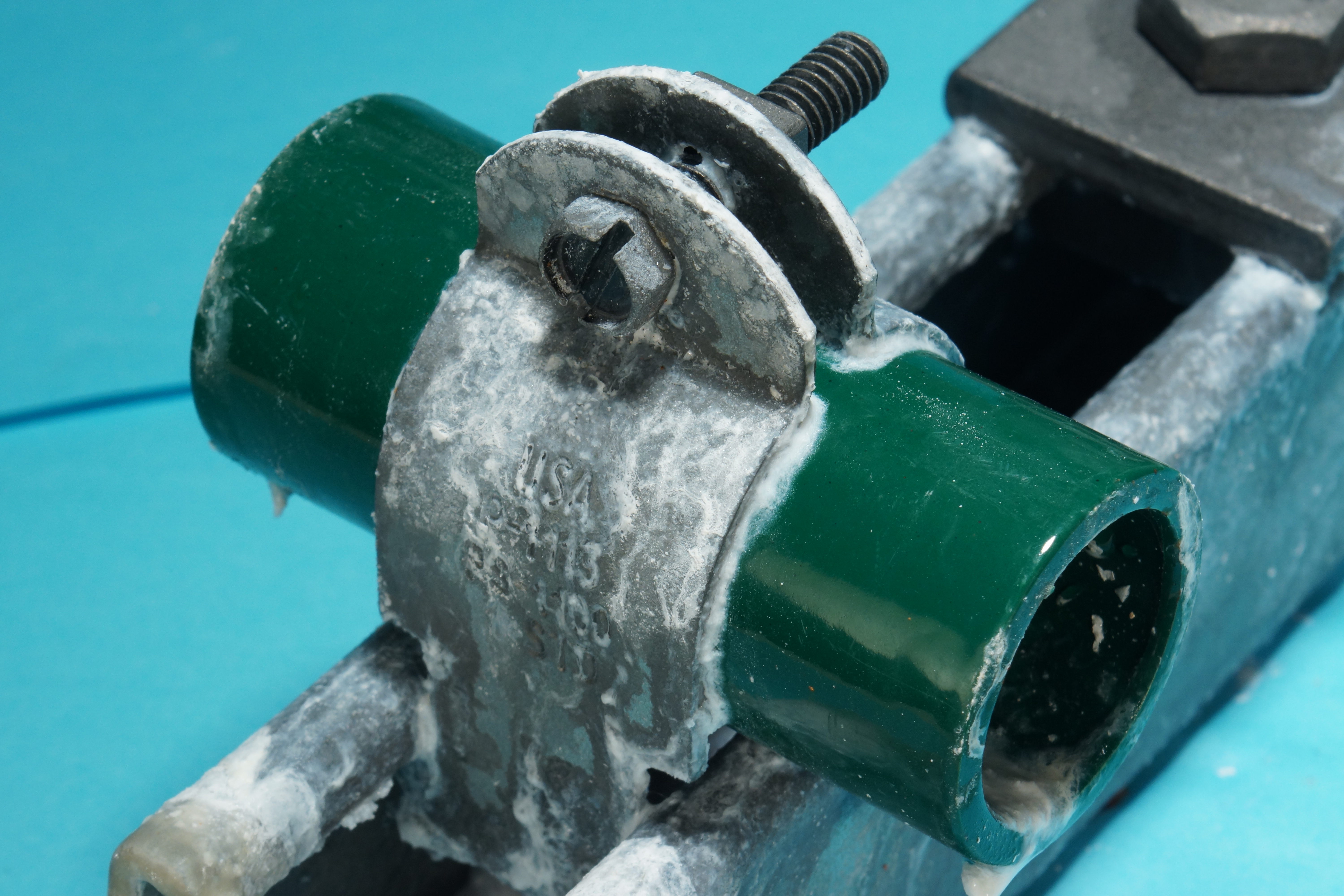 HOT-DIP GALVANIZED (HG)
at 1,000 hours salt spray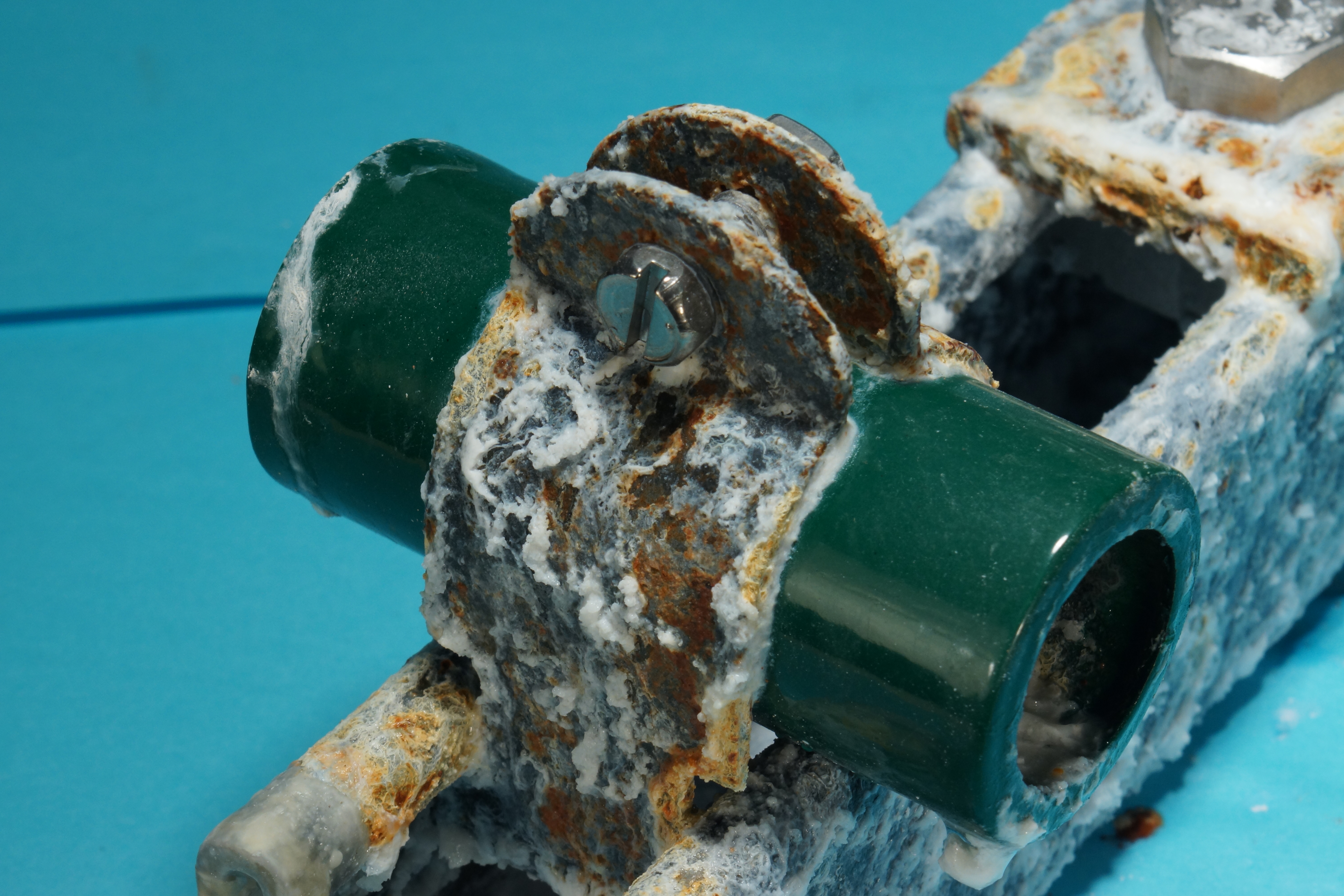 LOWER PROJECT & SYSTEM COSTS
The superior protection of the Atkore Defender coating extends the service life of the products installed in outdoor applications. This can greatly reduce the lifetime costs for the building owner through avoiding or minimizing replacement and maintenance needs.
Providing up to 40% savings on materials for many common applications, the Atkore Defender system circumvents the need for stainless steel fasteners. Avoiding the need to touch up cut ends of the strut offers up to an additional 10% in labor savings.
The Atkore Defender system includes Atkore Defender coated fasteners, which are much easier to install than Hot-Dip Galvanized fasteners, and are generally much less expensive than stainless steel alternatives.
ATKORE DEFENDER = COST SAVINGS:
Lifetime cost savings by avoiding replacement and maintenance
Save up to 40% in material costs by avoiding stainless steel fasteners
Save up to 10% on labor costs by avoiding cut end touch-ups