A Culture Driven by Values to Unlock Potential
Search Open Jobs
Atkore's success is built on the strong foundation of our Core Values – Accountability, Teamwork, Integrity, Respect and Excellence. All employees are expected to incorporate these values into their daily work activities and hold their co-workers to these standards. Regardless of your position in the company or your work location, each of us is equally responsible for:
Conducting business according to our values, preserving our strong reputation and expanding our leadership in the marketplace.
Embracing all elements of diversity, equity and inclusion to unlock the full potential of each of our employees and our organization.
Fostering an inclusive culture in which we all feel respected and have the opportunity to exceed expectations.
Connecting Atkore's mission with the value of one's own work to achieve both personal and business goals through an engaged and aligned workforce.
Onboarding and Immersion
Understanding the importance of Atkore's values-driven culture starts the very first day at Atkore as part of our Onboarding & Immersion Program. This initiative assigns dedicated time over a period of days, weeks or even months to provide a positive new-hire experience, accelerate learning, provide exposure to key systems, and start a meaningful career at Atkore. Our one-of-a-kind immersion experience provides clarity around our strategy, mission and values and is customized to your specific job function. It ensures that every employee begins to develop a productive network with whom they will interact during the performance of their jobs. This allows new employees to make meaningful contributions more quickly. We believe that investment made through a planned and purposeful new hire experience yields beneficial returns and significant value.
Diversity, Equity, and Inclusion (DEI)
Diversity, equity and inclusion (DEI) are essential to living our values and achieving our business goals. In an ever-changing and increasingly competitive global marketplace, we can only succeed when we attract, retain, and then capitalize on the full potential of our workforce.
Diversity is the uniqueness each of us brings to the workplace. It extends beyond race and gender to include differences such as how we think, what we know, how we get things done, our backgrounds, and our personal characteristics.
Equity is an approach that ensures that each individual has the appropriate tools and resources needed to be successful.
Inclusion is creating an environment where everyone feels respected and appreciated. It helps us to feel valued, supported and inspired in the workplace. If an employee feels included, they are more likely to add value.
Building and sustaining a diverse, equitable and inclusive workplace culture is a key priority at Atkore. Our differences are our strengths:
A diverse workforce brings diverse ideas.
Diverse ideas lead to better solutions.
Better solutions lead to better business results.
Diversity provides a competitive advantage in the marketplace.
As an organization, our employees embrace opportunities to learn from each other and apply innovation in the way we work. Coming together to share perspectives based on our individual experiences allows us to grow as an organization and as a winning team. To learn more about what our CEO and a number of our leaders say about DEI at Atkore, please view this video:
Engagement and Alignment (E&A)
When we are connected to Atkore's mission and can see the value of our work, we are more apt to work both harder and smarter to achieve our personal and business goals.
Engagement is an employee's willingness to strive for breakthrough results, stay focused on being a standout leader and support leadership decisions only after a robust debate.
Alignment is living our mission and values, learning our strategic priorities and linking our behaviors to Atkore's values, mission and priorities.
Atkore drives E&A at all levels of the organization with carefully developed plans that start with recruiting and selecting talent effectively, maintaining regular face-to-face dialogue between employees and supervisors, and improving yearly performance management. These activities include developing foundational leadership courses, hosting small group roundtables and business townhalls and obtaining feedback from all-employee surveys.
Atkore believes when we rely on our values, embrace DEI, and promote an engaged and aligned culture, we contribute to a thriving work environment that supports the people within it and helps everyone succeed.
If you are looking to transform your career, consider Atkore for your next move.
2023 Awards and Recognition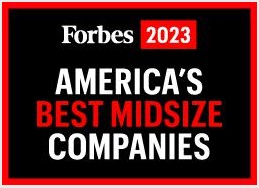 Forbes America's Best Mid-Sized Companies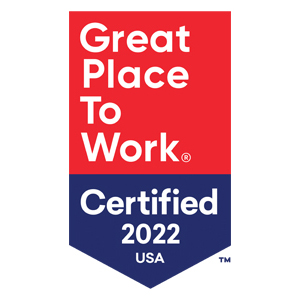 Great Place to Work® Certified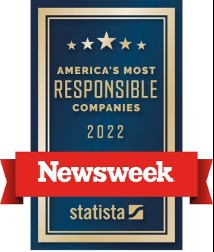 Newsweek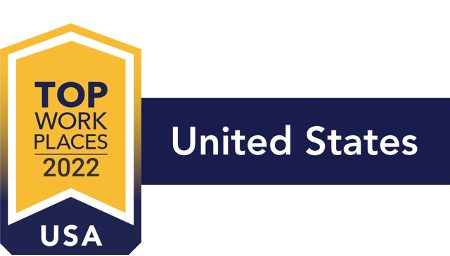 Top Workplaces USA Award